Audits
and
Risk
Assessment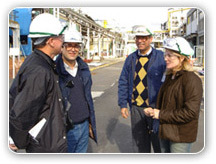 ICON has comprehensive experience in the design, development and delivery of audits and assessments that provide formal verification of policy conformance and regulatory compliance.
ICON has an extensive track record of conducting comprehensive management reviews in ethics, labor and EHS management practices for major corporations and subsidiaries. These assessments included top level reviews in which company presidents have been counseled in evaluating their strategy on leadership, business integration of the CSR / EHS policy, quality of management systems, planning, and resource utilization. After the evaluative process, ICON partnered with each president in preparing a revealing report that the subsidiary presented to the Board of Directors.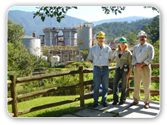 ICON has also developed and directed compliance audit programs designed to meet the government criteria necessary for achieving penalty mitigation and elimination.
ICON provides industry leadership:
- Advisory Committee and Instruction of Environmental Management and Auditing Certificate Programs at UNIVERSITY OF CALIFORNIA, DAVIS and UNIVERSITY OF CALIFORNIA, IRVINE
- THE INSTITUTE OF INTERNAL AUDITORS (THE AUDITING ROUNDTABLE)
- Electronics Industry Citizenship Coalition (EICC): Corporate Member Company representative and spokesperson to the EICC and to key International Rectifier/Infineon customers on matters of CSR/EHS, including Conflict Minerals and EHS/CSR performance
Constance Manders, CEO/President of ICON has served as President and Member of the Board of Directors of this national professional organization, focused on promoting proactive health, environment and safety management practices.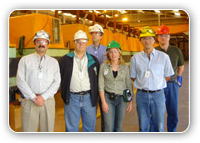 As President, she reorganized the association to promote leadership, best practices, preparedness and efficiency. As Vice President, Manders designed and directed a detailed management study that provided a gap analysis of the strategic plan and delivered a roadmap for meeting the organization's charter and satisfying members' expectations.
- CERTIFICATIONS AND AFFILIATIONS:
Registered ISO 14001 Auditor, BSI (2015) and Board of EHS Certification (BEAC) CPEA
Registered OSHAS 18001 Lead Auditor, Bureau Veritas, June 2015; IRCA pending
Registered Labor & Ethics Auditor (EICC), International Registrar of Certificated Auditors (IRCA)
CVI Certified- Authorized User, Chemical-Terrorism Vulnerability Information (CVI), US Dept. of Homeland Security